A Deluxe Breakfast is served each morning - the best FREE breakfast in Miramichi!
Fresh coffee. Juices. Tasty pancakes at the press of a button. Muffins, bagels, toast, jams and cheese. Eggs, yoghurt, fresh fruit and much more.
Off to work? Grab a Coffee & Muffin to Go!
Read the paper. Plan your day. Have a coffee. Enjoy a quiet morning in the atrium Lobby or in the Breakfast room.
In the evening, have a drink or dine at one of the many pubs and restaurants next door: Tim Horton's, Pizza Delight, Mike's Bar & Grill, and Jack's Pub are just around the corner. Kingsway family restaurant is just a minute or two away.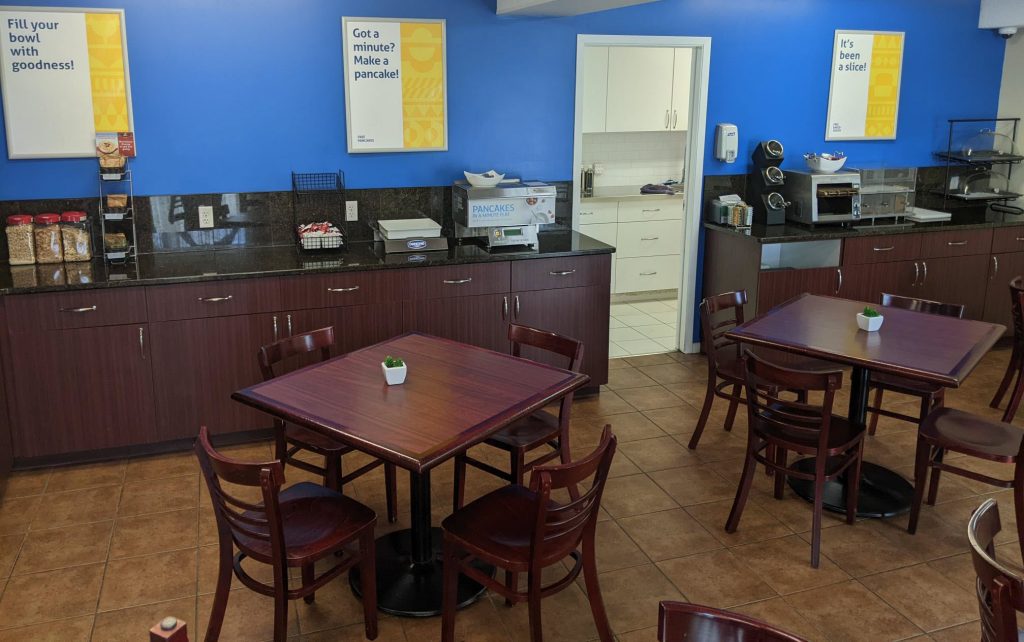 LOCATION
We are located at the corner of Edward Street and King George Highway in Miramichi
201 Edward Street, Miramichi, NB E1V 2Y7